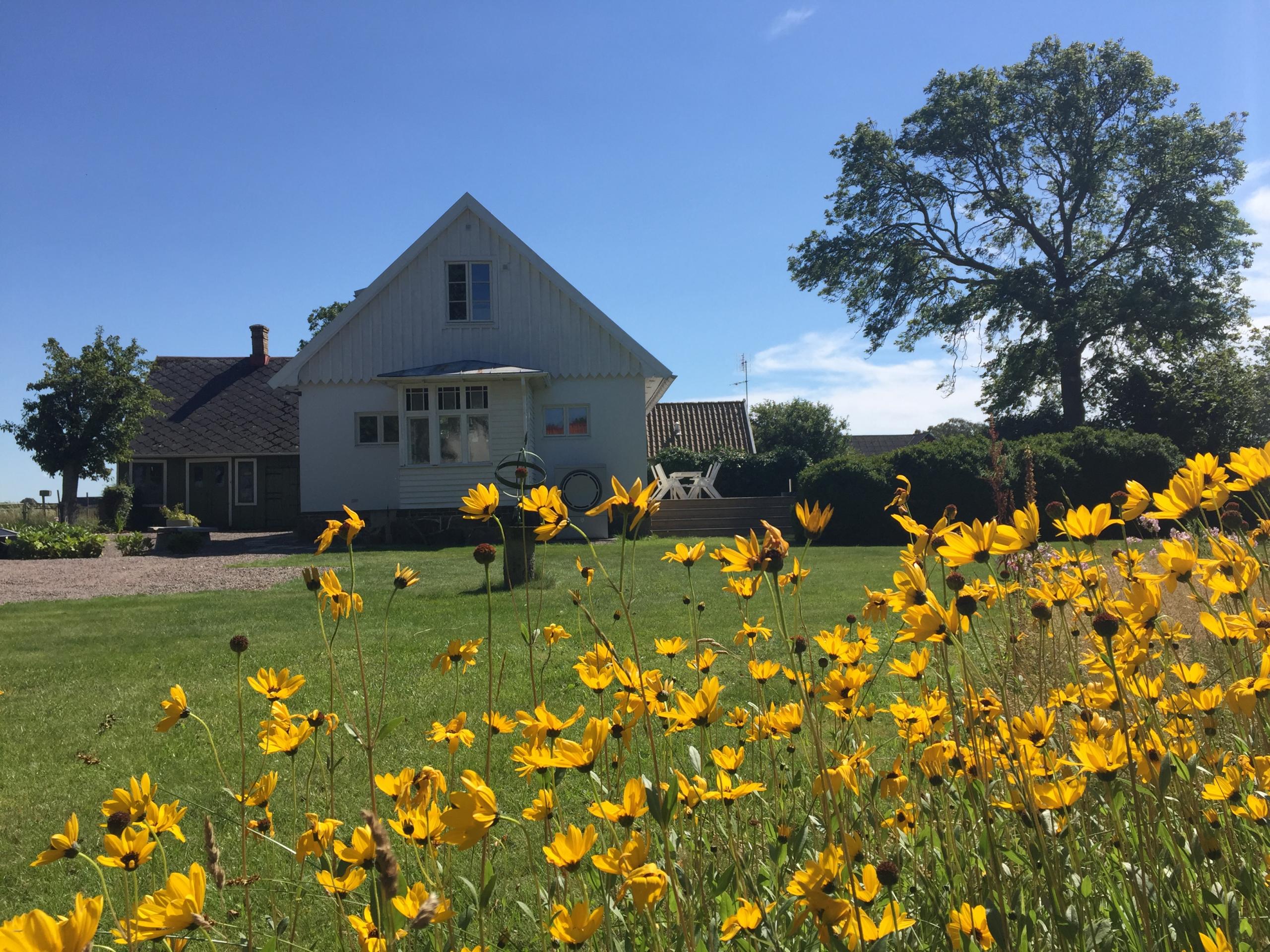 The Gooseberry Lodge, our completely renovated house is located about 100 meters from the farm next to our country road. The house has now become our largest guesthouse with space for eight sleeping guests divided into four bedrooms with twinbeds / double beds. One-and-a-half-house is 110 m2. On the ground floor there is a kitchen, dining area and living room in an open plan living. Large windows and a patio door give a nice light insight. There is also a bedroom and a lovely floor-heated bathroom with washing machine. Upstairs, in addition to the bedrooms there is a toilet.
Fast and free Wifi connection. TV. Central vacuum cleaner.
A spacious wooden deck of over 30 m2 adorns the entire west side of the house with and a green area is in direct connection. Nice garden and a outdoor grill. Good parking space.
Current Summer Mode 2022: The weeks 25, 26, 27, 28, 29, 30 and 31 are now booked!